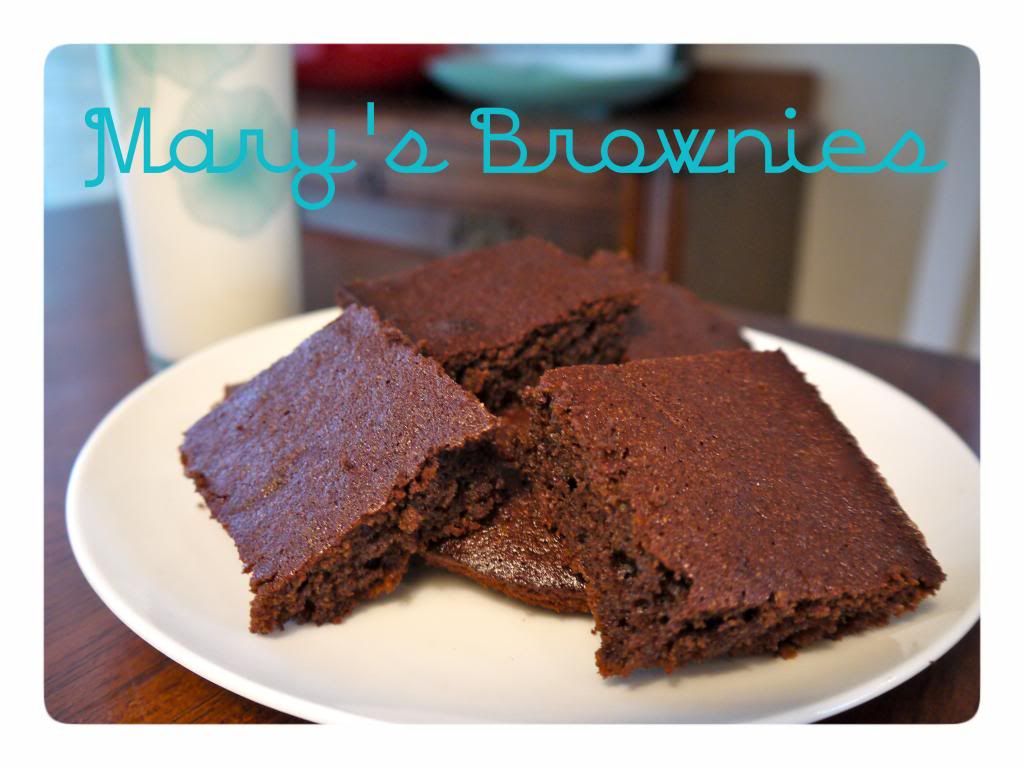 Here is the recipe for the brownies about which Haley said, "These are the best brownies I have ever had." Almost every recipe can be modified to include only God's real foods. It took three or four tries to come up with this delicious, very easy to make recipe. Though one should eat a balanced diet without too many sweets, brownies and cookies, and incredible treats, are definitely part of God's food plan if made using 'God-made' food ingredients.
For those interested in going to the next level of 'cooking from scratch', I will be sharing how to make many of the ingredients I use, such as butter and flours. However, don't be alarmed, this is not necessary, if you prefer to buy them instead.
Ingredients (I use organic ingredients):
1 stick sweet cream butter (I make my butter - so easy to do!)
1/2 cup pure honey
1/2 cup pure maple syrup
2 range-free eggs (I collect mine from our hen house)
1 tsp. organic vanilla (do not use imitation)
1/2 cup unsweetened cocoa (many are sweetened with sugar, read the ingredient list)
2/3 - 3/4 cup whole wheat pastry flour
(or 1/2 cup soft white wheat berries, finely ground)
1/4 tsp. baking soda
1/4 tsp. sea salt
2/3 cup chopped walnuts (optional)
Preheat oven to 350

°

F.
Melt butter on low heat on stove. Remove from heat and stir in honey. Fork beat eggs in another bowl; add maple syrup and vanilla to eggs. Stirring quickly and continuously, add the egg mixture into honey butter mixture.
Combine the dry ingredients. (I always grind my flours fresh for maximum nutrient quality and freshness). Pour the wet ingredients into the dry and mix until blended. Don't over mix. Stir in walnuts (optional).
Grease an 8" x 8" glass square baking dish with butter, and pour mixture into dish. (At this point, if you want some brownies with nuts and did not put them in the batter, you can sprinkle chopped walnuts over half of the pan before baking.)

Bake brownies at 350

°

F for 35 minutes, or until center is just set. Enjoy!
"Eat honey, my son, for it is good; honey from the comb is sweet to your taste." Proverbs 24:13